It is great that you have at last chosen to sell your old and used car. But at this point, you should check about the roadworthiness of your vehicle. And this is the time when you should think about getting an efficient and reliable Roadworthy Certificate Dandenong. You should choose a licensed and reliable service provider who provides a critical report of ensuring that your vehicle is efficient to be operated on the road. With the help of this, you can sell an amazing vehicle that not only holds the best features but at the meantime is worthy enough to be on the roads, fascinating several potential clients in no time.
With the help of an authorised Roadworthy Certificate Dandenong, you will ensure and prove to the buyer that your vehicle is in good condition and safe to drive on the road. Another factor for the importance of the roadworthy certificate is that several nations have made it mandatory for the vehicle owners to produce roadworthy certificate whenever they are about to register their vehicle. So if you have a roadworthy testing from a specialised service centre, then you will have the peace of mind that you have invested your hard-earned money in the right company.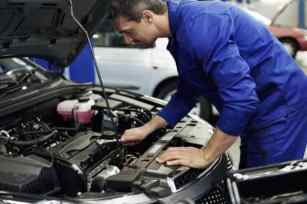 Along with the above mentioned points, you should not remember to get this certificate from the professional service provider who can do the work with perfection. These professionals will have the thorough inspection of your car and provide very effective Roadworthy Certificate Dandenong. They mention each and every aspect of the car in their report. Along with this, they provide an assurance to the buyers that your vehicle is safe and worthy option for them.
So if you have decided to produce a reliable Roadworthy Certificate in Dandenong, then choosing Prestige Auto Works would be great for you. We have a team of mechanics and technicians who are licensed and authorised in providing a thorough roadworthy testing. Apart from this, we provide the roadworthy certificate for all makes and models of cars and we provide an accurate report at affordable rates. For further information about our services, feel free to call us on +61 39792 2372 or visit our official website!
Tags: Roadworthy certificate dandenong, Roadworthy certificate in dandenong, RWC dandenong